Hydrogen fuel cell BMW X5 to be launched in 2022
Recently, foreign media reported that BMW is about to launch a hydrogen fuel cell version of BMW I hydrogen next, which is planned to be launched on a small scale in the U.S. market in 2022. It is reported that the car is based on the BMW X5 model, which can be regarded as the hydrogen fuel cell version of the BMW X5. The appearance of the new car is consistent with the ordinary version of the X5. But the new grille, the three-stage air intake below, the headlights, the wheel hub and the rear diffuser all have blue elements, and the bumper has no exhaust pipe.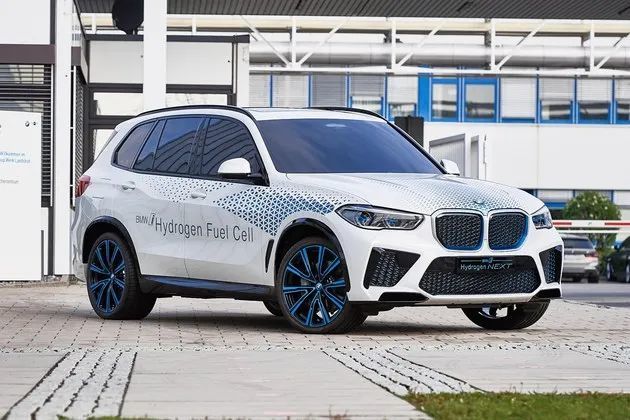 BMW I hydrogen next was unveiled at the Frankfurt Motor Show in September last year. It is equipped with two hydrogen tanks, each of which can hold 6kg of hydrogen. The hydrogen will be used to generate electricity, so as to provide power for the motor, and it can be refilled in 3-4 minutes.
In addition, it is understood that I hydrogen next is expected to use the same fifth generation electric drive motor as ix3, which can generate 374ps of power, and its power parameters exceed that of X5 xdrive40i equipped with 3.0T engine. At the same time, I hydrogen next may be equipped with a high-voltage battery pack, which can provide faster and stronger dynamic response in overtaking acceleration.
BMW said the I hydrogen next could only be sold in California, where there are a limited number of hydrogenation stations. Because it is not yet possible to provide BMW's customers with the hydrogen fuel infrastructure for hydrogen powered vehicles.
Currently, only Hyundai NEXO and Toyota Mirai are on sale in the U.S. market. It is believed that the introduction of BMW hydrogen fuel cell models will contribute to the development of the U.S. hydrogen fuel cell vehicle market.