Pearl Hdrogen energy helps the Second Affiliated Middle School of East China Normal University to hold the carbon neutral science and Technology Festival!
On April 27, 2021, Pearl hydrogen energy was invited to participate in the science and technology festival held by Qiantan School of the Second Affiliated Middle School of East China Normal University. The theme of this science and Technology Festival is "carbon neutral", which aims to make teenagers better understand and experience the technology and application of "carbon neutral". With the proposal of "carbon neutral" goal, the direction of China's future energy development has been determined. Hydrogen energy is an important technology to realize carbon neutralization. In the "fourteenth five year plan" or even longer period of time, hydrogen energy will play an important role in the process of comprehensive carbon reduction in China.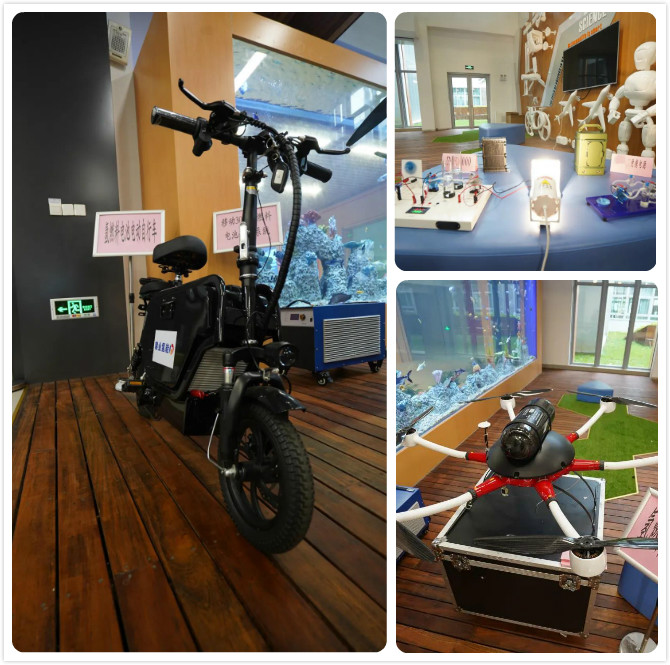 In its 16 years of development, the company has always been enthusiastic in popularizing hydrogen energy knowledge, actively participating in various environmental protection and public welfare activities, and is committed to building awareness of environmental protection and carbon neutralization among young people. "Foshan panye", a hydrogen energy subsidiary of panye, is also one of the hydrogen energy science and education sites in Nanhai District of Foshan City. At present, panye hydrogen energy is the largest supplier of hydrogen fuel cell teaching aids in China, providing 50% of the national fuel cell teaching aids products.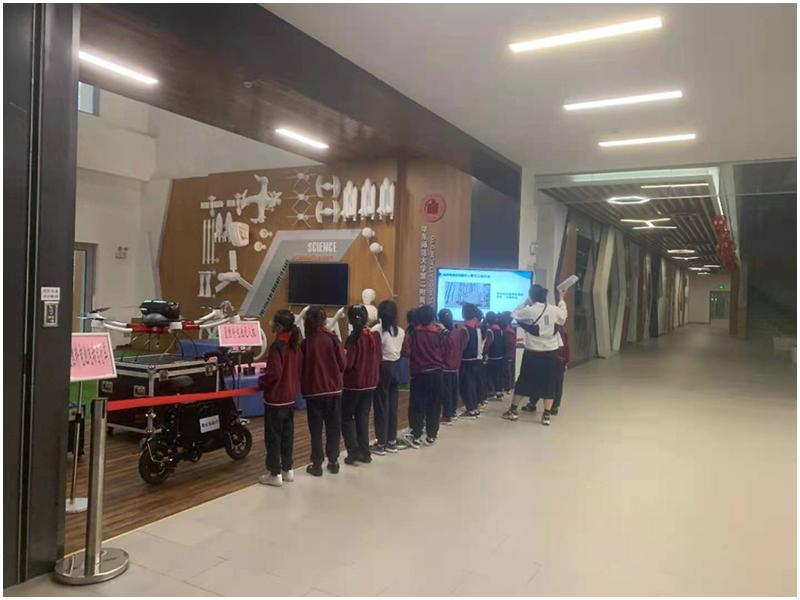 In this science and technology festival, panye hydrogen energy brought core materials and related products of hydrogen fuel cell: membrane electrode, single cell, fuel cell stack, portable fuel cell power supply, mobile standby power supply, hydrogen two wheeled vehicle, fuel cell UAV and fuel cell teaching aids. These products range from core raw materials of hydrogen fuel cell to practical application, It almost covers the industrial chain of hydrogen energy application. Through understanding, touching, experiencing and interacting, teenagers can better understand hydrogen energy, understand carbon neutralization, and be familiar with the application scenarios of hydrogen energy in future life.
The staff of Pearl hydrogen energy Co., Ltd. patiently explained the basic principles of hydrogen fuel cell to teachers and students. Pearl hydrogen energy Co., Ltd. hopes to practice its values in building a hydrogen energy society and achieving the grand blueprint of "carbon neutrality" through this activity. Pearl hydrogen energy Co., Ltd. also invites people from all walks of life to cooperate and climb together to fulfill the social responsibility of new energy high-tech enterprises, Help China achieve the goal of carbon neutrality as soon as possible.