"Pearl hydrogen energy" presented on behalf of Shanghai Exhibition Group; 22nd China International hi tech achievements Fair
China International hi tech Fair (hereinafter referred to as the hi tech Fair) is jointly organized by the Ministry of Commerce, the Ministry of science and technology, the Ministry of industry and information technology, the national development and Reform Commission, the Ministry of agriculture and rural areas, the State Intellectual Property Office, the Chinese Academy of Sciences, the Chinese Academy of engineering, and the Shenzhen Municipal People's government. It is the largest and most influential science and technology exhibition in China.

The 22nd high tech Fair will be held in Shenzhen Convention and Exhibition Center and related sub venues from November 11 to November 15, 2020; Shanghai is represented by 22 high-tech enterprises and colleges organized by the Shanghai Science and Technology Commission. The Shanghai Exhibition Group brings together the leaders in the three fields of "Urban Smart Life", "intelligent manufacturing equipment" and "technology transfer organization", and brings scientific and technological projects and products representing Shanghai's scientific and technological innovation level.


"Pearl hydrogen energy" represented the Shanghai Exhibition Group at the high tech fair, and exhibited a new generation of fuel cell power system bicycles independently developed. At present, this bicycle is ready for small batch demonstration application in Foshan, which will further confirm the feasibility and practicability of commercial application of hydrogen fuel cell, and lay a demonstration role for the future "hydrogen society" and "Urban Smart Life".

The new generation of fuel cell powered bicycles use 240W air-cooled fuel cell stack independently developed by Pearl Electric Power Co., Ltd., with 48V output voltage and 500W peak power. use 4L@30MPa The high-pressure hydrogen storage system, with a single hydrogen charging of 3 minutes, has increased its range from 60km of the first generation to 120km. The new general power control architecture (PGA) is adopted to realize one key on / off. The modular design is convenient and compatible with all kinds of electric vehicles. At the same time, it is equipped with 4G + GPS and data upload function, which can real-time monitor the vehicle running status and remaining mileage through the visual interface. The hydrogen fuel cell bicycle released this time is the smallest fuel cell bicycle known in public information and reports, but has the longest range.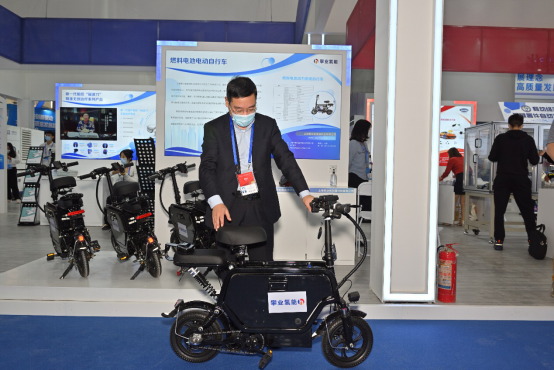 Huang Zan, Secretary of Shanghai new energy science and technology achievements transformation and Industry Promotion Center, visited

Visitors visit Pearl hydrogen energy exhibition stand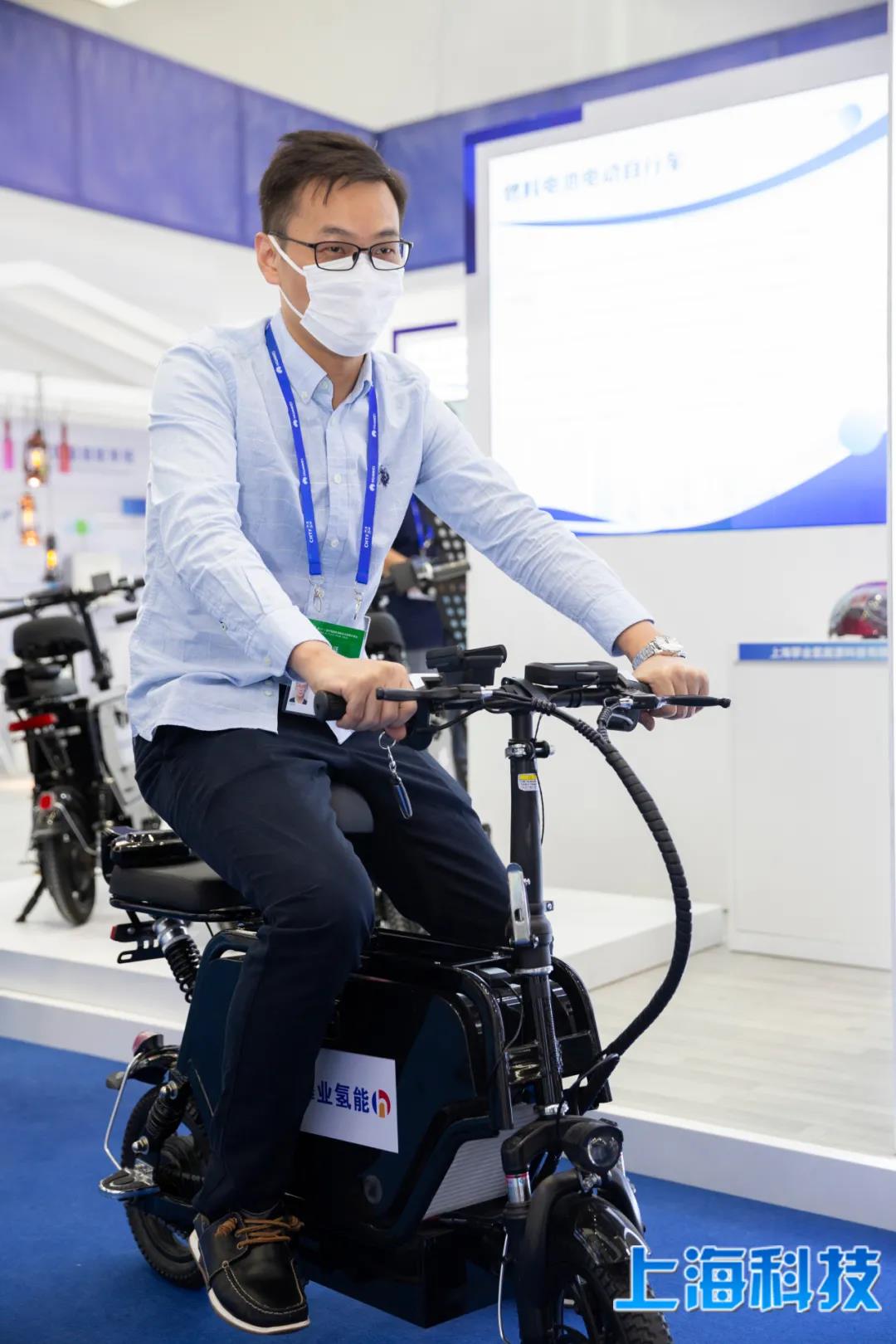 Exhibition and ride experience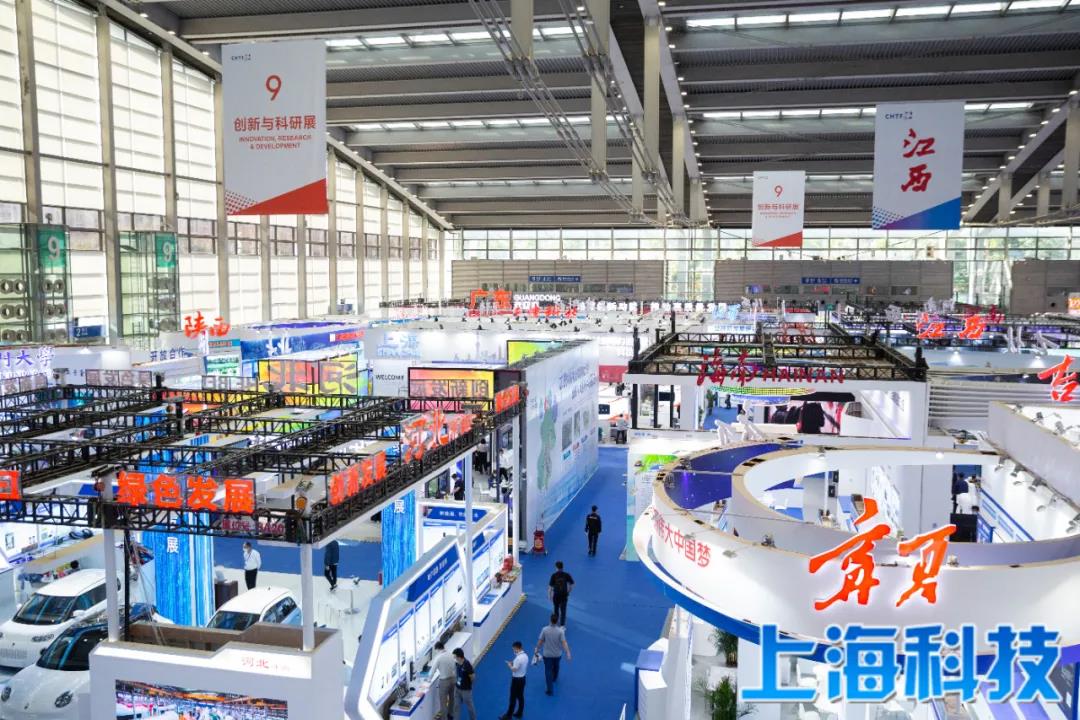 A corner of the exhibition area of high tech fair science and Technology Museum