Fuyang Pearl Hydrogen Energy Technology Co., Ltd. officially launched!
July 5, the opening ceremony and brand signing ceremony of Fuyang Pearl was successfully held in Fuyang. At the event, relevant leaders and representatives of Pearl industry conducted a ribbon cutting ceremony for the formal completion and commissioning of Pearl industry in Fuyang.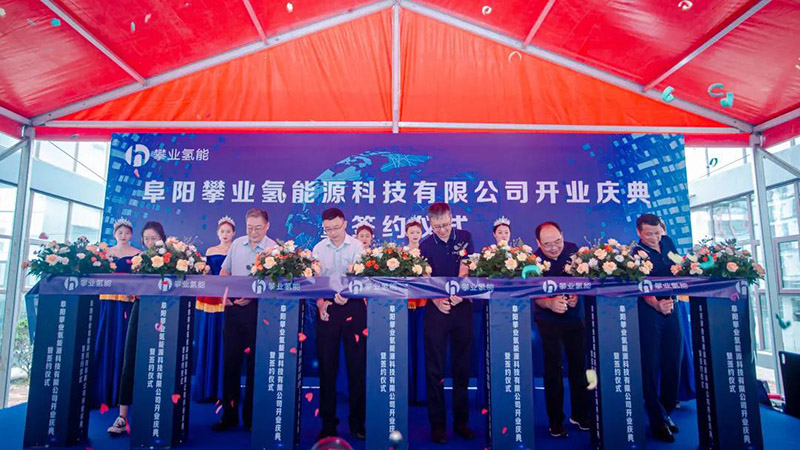 △Ribbon cutting ceremony in Fuyang Pearl△

△Visit the enterprise base△
Fuyang Pearl is mainly engaged in the manufacture of fuel cell core raw materials and the R & D and production of water-cooled stack. At present, the mass production line of catalyst and automatic high-precision slit coater have been built. It is the first membrane electrode cathode production line with 570mm width in China, with an annual production capacity of 360000 square meters; At the same time, China's first GDL automatic drainage processor was built, with a maximum width of 600mm and an annual capacity of 380000m2.
The first 570mm film electrode anode coating production line under construction in China will have an annual production capacity of 60000 square meters after completion, and the capacity will also reach 360000 square meters per year after the second phase expansion. The first domestic high-precision automatic double dispensing five in one production line under construction, with a design capacity of 130000 pieces / year.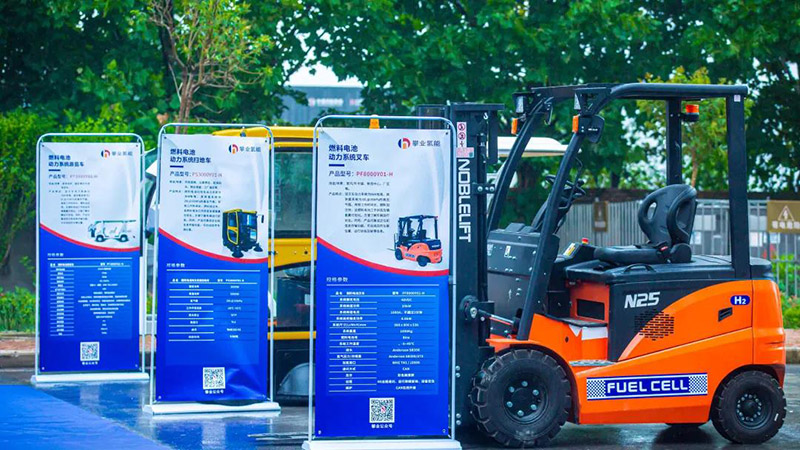 △Exhibition of hydrogen energy products in Pearl△
The production of Fuyang Pearl Power Co., Ltd. marks the embryonic form of Pearl Power Co., Ltd. in the large-scale production of fuel cells. It has the capacity of mass production from catalyst, membrane electrode to fuel cell stack. It also has the ability to provide customized membrane electrode, fuel cell stack (air cooling and water cooling) and air-cooled fuel cell application solutions for customers.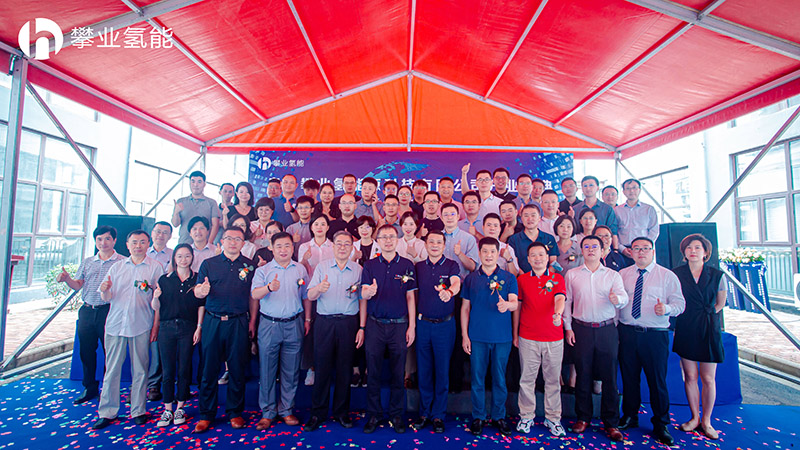 △Group photo of Fuyang Pearl founding meeting△
Hydrogen energy in Pearl will be deeply integrated into the tide of hydrogen economy through capacity expansion. With the support of capacity improvement of the whole industry chain, we will further effectively control the cost of products, and work with industry peers to enhance the competitiveness of fuel cell applications in various fields.